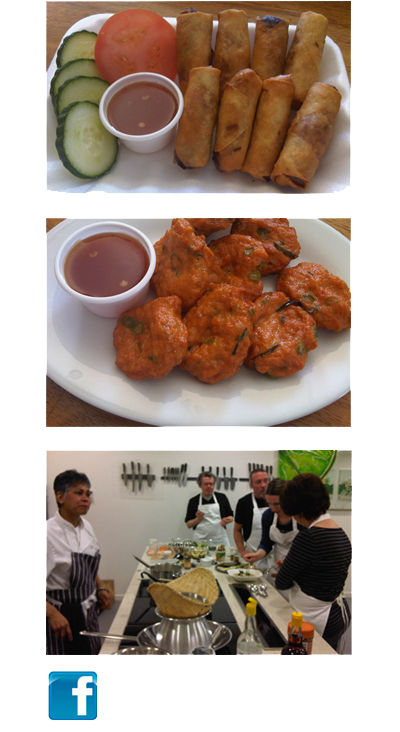 Welcome to our web site for simple, delicious, authentic Thai Cuisine.
Chorchaba Harper is an experienced Thai chef living locally. She enjoys a reputation for the quality of the food she has provided for private dinner parties and corporate events throughout Greater Manchester and beyond for the past 30 years.
Love Thai Cuisine offers a complete sevice for home catering / entertainment and party food.
We can cater in any location even where there are no fixed kitchen facilities such as Garden parties, Civic Halls, Offices, Golf Clubs Etc.
Love Thai Cuisine offers a very personal service to clients with regard to dietry needs, menu selection, and budget to ensure both young and old can enjoy a meal that will suit all tastes.
Any size of event from a cosy meal for 10 to a buffet for 250 people. Using all our own equipment. providing waiting staff and tableware hire if neccessary we will make the catering aspect effortless leaving you free to enjoy the party with your guests.
HAVE YOU EVER WONDERED HOW THAI FOOD IS COOKED?
Chorchaba has been offering cooking Master Classes to culinary enthusiasts in the comfort of their own home.
Learn how to cook 3 popular Thai dishes and then relax to enjoy a evening meal with family and friends.
All prices include ingredients and utensils where neccessary as well as full recipoes for the dishes taught.
Each class is costed on an individual basis depending on requirements.
You will be pleasantly surprised at our charges for any of our services. So if you have any catering needs please do not hesitate to contact us by telephone or e-mail.